This chopped Italian kale salad has a killer secret ingredient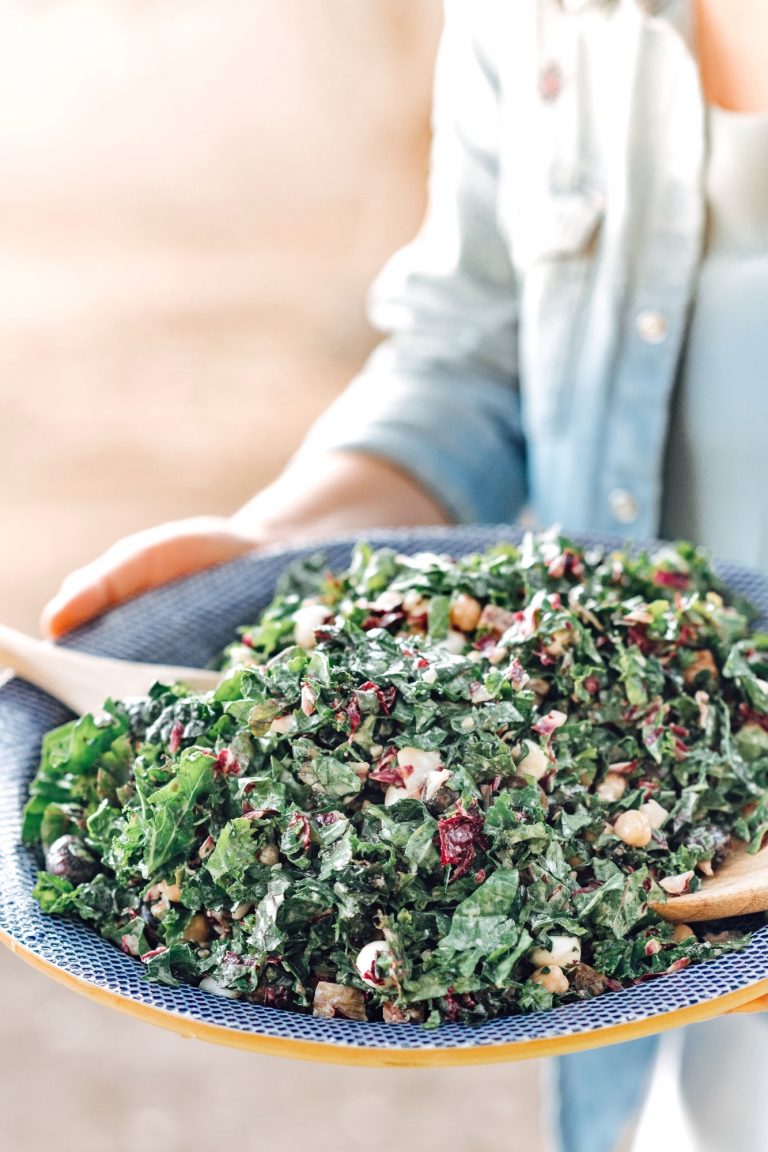 When I walked into Alison Hersel's home on Plumcot Farm, the first thing I noticed was the smell of freshly baked sourdough bread. Little did I know that she would cut the sourdough dough into pieces and use them as the croutons in my favorite kale chopped salad, which would shock my world.I know you shouldn't say that croutons are your favorite part of the salad, but bring it on. These are crazy.
This salad of chopped Italian kale really adds a unique flavor to such a classic salad. The use of kale adds extra nutrients and, in my opinion, makes it more full. I also like that this seasoning is very simple to make, because all the ingredients are the staple food of the kitchen. Alison uses "high-quality fresh ingredients grown on the farm or other local growers and artisans" to cook, and you can really taste the difference in this salad.
This recipe is part of our Italian themed summer dinner menu at Plumcot Farm, hosted by Alison Hersel.Get other recipes and Read the full story here!