These mini ice cream cakes are perfect for every celebration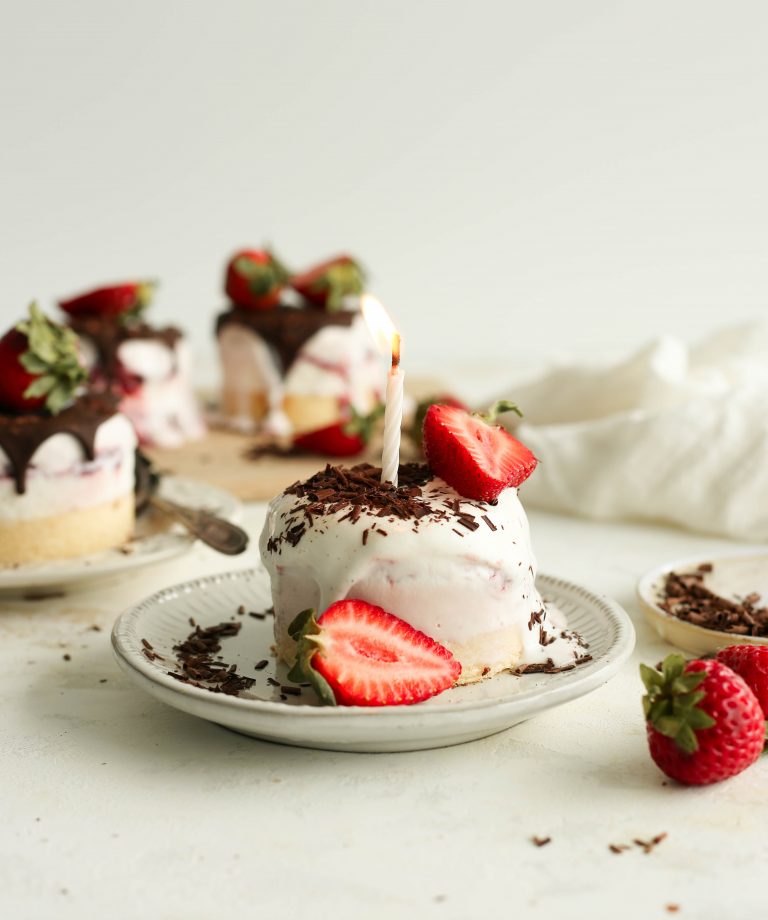 As the self-proclaimed ice cream lady in the lives of all my friends, it's no surprise that when it comes to birthday cakes, I am a fan of frozen varieties-especially in summer, the last thing I want to do is turn the cake in the oven.Have a handful of solids No-bake option In my arsenal, it's more fun to celebrate every occasion. Input: Mini ice cream cake.
My mom's birthday is coming next month, and I know I want to create an interesting recipe that is both festive and a tribute to summer. Although I am basically a sugar monster, she can spend the rest of her life without eating desserts. I know, blasphemy. Our tradition is to buy some kind of cake-sometimes homemade, sometimes from HEB-and then we sing a happy birthday song in front of my brother and dad and let her eat a bite, and I take the rest Dismantle.
But because birthdays absolutely need cakes, the idea of ​​making mini cakes for her favorite sweet tooth seems to be the right move. After some flavor brainstorming and engineering considerations, I made these miniature ice cream cakes, perfect for any and all celebrations you share this season.
These days I'm all about shortcuts that save time without compromising flavor. If I can use some pre-made ingredients and upgrade them slightly, I will go all out.For these ice cream cakes, I used two flavors of pound cake bought in the store; vanilla and chocolate, and two different flavors of ice cream; summer strawberry and My favorite vanilla ice cream.
In order not to make things too sweet, I used the generous help of my favorite rich jam The Ayako Family Then use some homemade chocolate magic shell to fill everything up, plus some chocolate chips and fresh strawberries to make the summer flavor more intense.
So yes, technically, this is a recipe without a recipe, but these are some of the best because they leave too much explanation and customization!
Here are some other flavor combinations I want to try:
Chocolate and hazelnuts: Use brownie or chocolate cake base, double layer of chocolate ice cream, layer of peanut butter, magic shell on top, and chopped hazelnuts
Vanilla and Chocolate Orange: Use pound cake base, vanilla ice cream, orange jam and fresh orange zest, with chocolate magic crust on top
Summer fruits: Use pound cake base, raspberry ice cream, strawberry ice cream and cherry ice cream, top with whipped cream and fresh berries.
The combinations are endless!
In order to obtain a clean and uniform layer, I strongly recommend using a ring mold. These will help you layer everything to the exact same size and thickness, and get a clean side when you demold. If you don't have a ring mold, you can put everything in a mason jar and eat directly from the jar for easy transportation!
These cakes couldn't be simpler, I can't wait to make these for my mom to celebrate her summer birthday. Even if you are not making these for some grand celebration, they are perfect personal-sized delicacies.
If you eat it all by yourself, I promise I won't tell you.