In the rarest of scenes, Google Clock has rolled out a new feature where it let users create or record alarm sounds of their own.
Google rolled out the latest ability via a server update to Google Clock 7.3. Users can customize their own alarm sounds for regular alarms, as well as timers. Customised alarm sounds can be set from downloaded or custom sounds from the Files app or internal storage of the smartphone.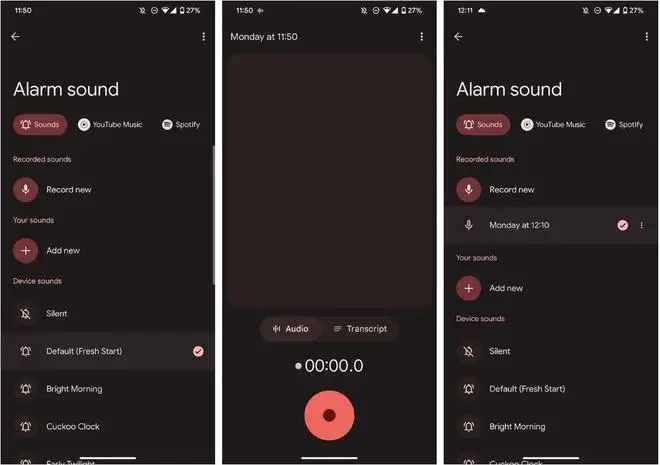 Google Clock now has two new options, 'Recorded Sounds' and 'Your Sounds', to set customized alarm sounds.
Also read:Google announces new features to older versions of Android OS
A Twitter post by Mishaal Rahman, a tech industry guide, said that the new feature of Google Clock has rolled out to Google Pixel. However, some non-Pixel owners reported to have noted the same on their devices when the device is running on Lineage OS, a custom read-only-memory (ROM).
When one taps "Record New", the user will be redirected to the Google Recorder app. After a custom sound has been recorded for the alarm, the recorded sounds will appear under the "Recorded Sounds" section on the Google Clock app, and also on the recorder app on the device, along with the time and date.
There is no option to rename the recorded sounds using the in-app method, but other previous recordings can be edited from the Recorder app. Notably, changes made in the recorder app do not reflect when opening the Alarm app.
Recordings that are made in Google Clock can be deleted by tapping "Remove" from the three-dot on the top-right corner.
Also read:Google working on tracker to rival Apple's AirTag: Report