Taxpayers can now keep a track of theirs GST registration, once they have already applied for registration. One can go about it by providing the ARN (Application Reference Number) or submission period on the GST portal.
Here's a list of steps by which one can check their GST registration status.
Also read: IRIS GST e-invoice registration portal goes live
Check GST registration status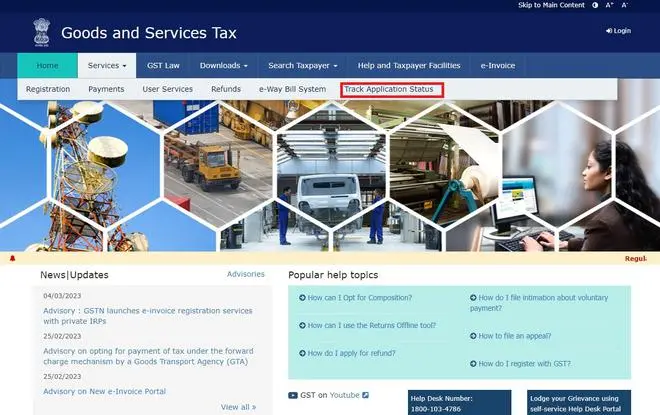 Click on Registration from the drop-down 'Module' list.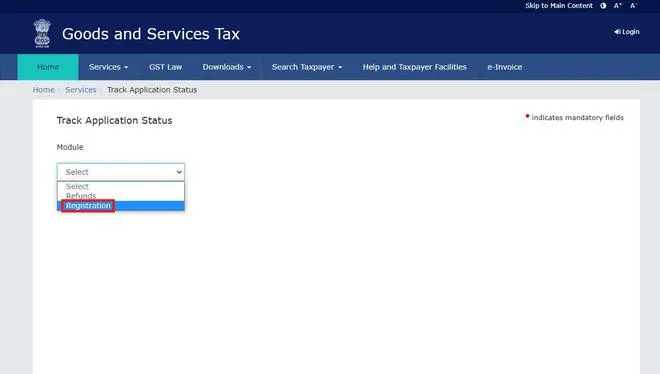 To continue, submit the ARN.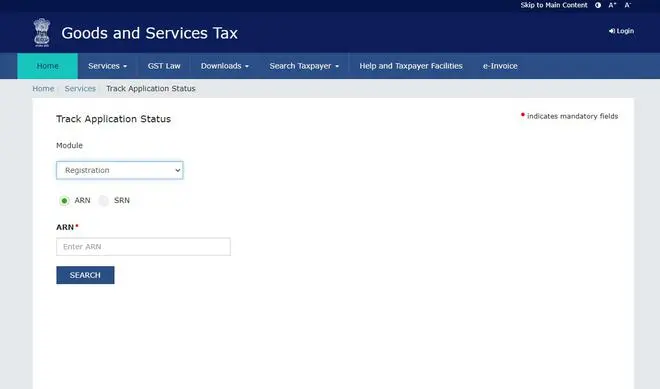 Click Search to view the GST application status details.