Twitter on Wednesday announced a new 'Violent Speech' policyaiming to prohibit violent threats, wishes of harm, glorification of violence, and incitement of violence.
Twitter Support in a thread outlined its 'zero-tolerance' approach towards hate speech, stating that it will suspend accounts violating this policy in most cases.
In less severe cases, however, users will be asked to delete the tweet(s) before they can access their account again.
In a blog post, Twitter highlighted what comes under violation of the new policy. These include:
Violent threats

Wishes of harm

Incitement of violence

Glory of violence
A report by The Verge pointed out that the new policy is similar to Twitter's previous threats policy in 2019.
How to report a tweet that intimidates users with violence

Step 1: In the Twitter app, select the tweet you wish to report
Step 2: Click the three dots on the top right corner, then tap 'Report Tweet'
Step 3: Tap 'Start Report'
Step 4: Select who the report is for (options include 'myself', 'someone else or a specific group of people,' and 'Everyone on Twitter'), then click 'Next'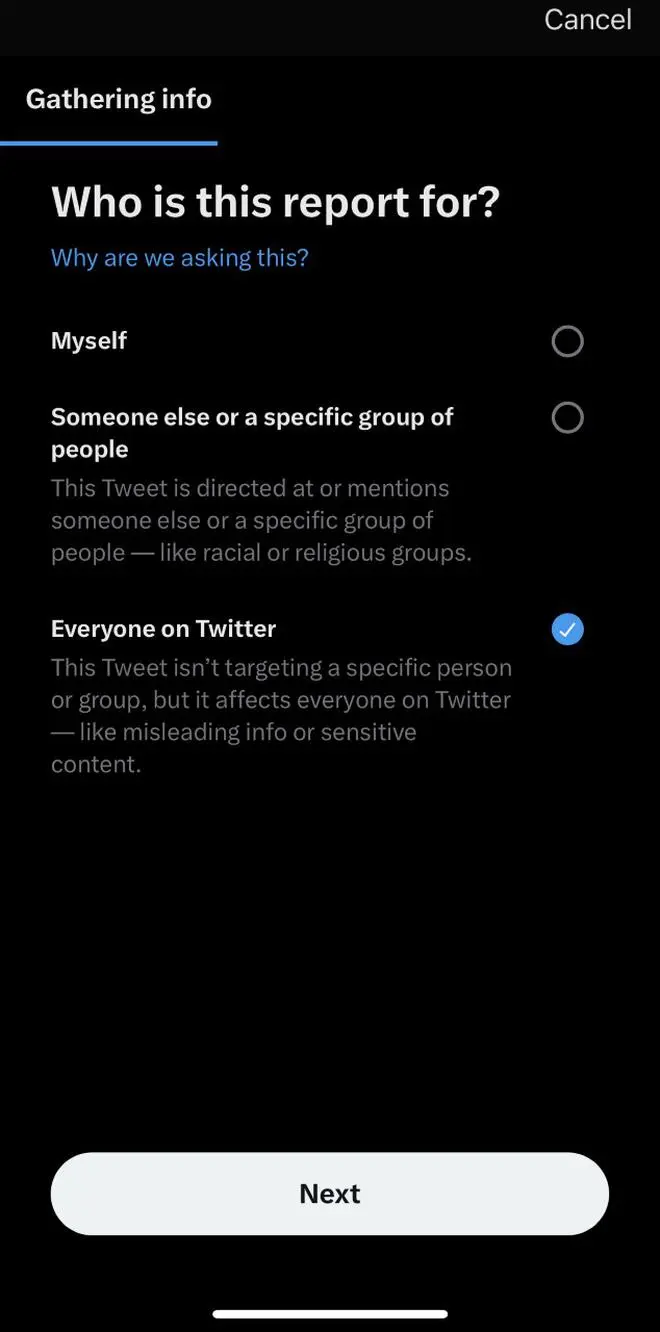 Step 5: Tap on 'Harassed or intimidated with violence', then click 'Next'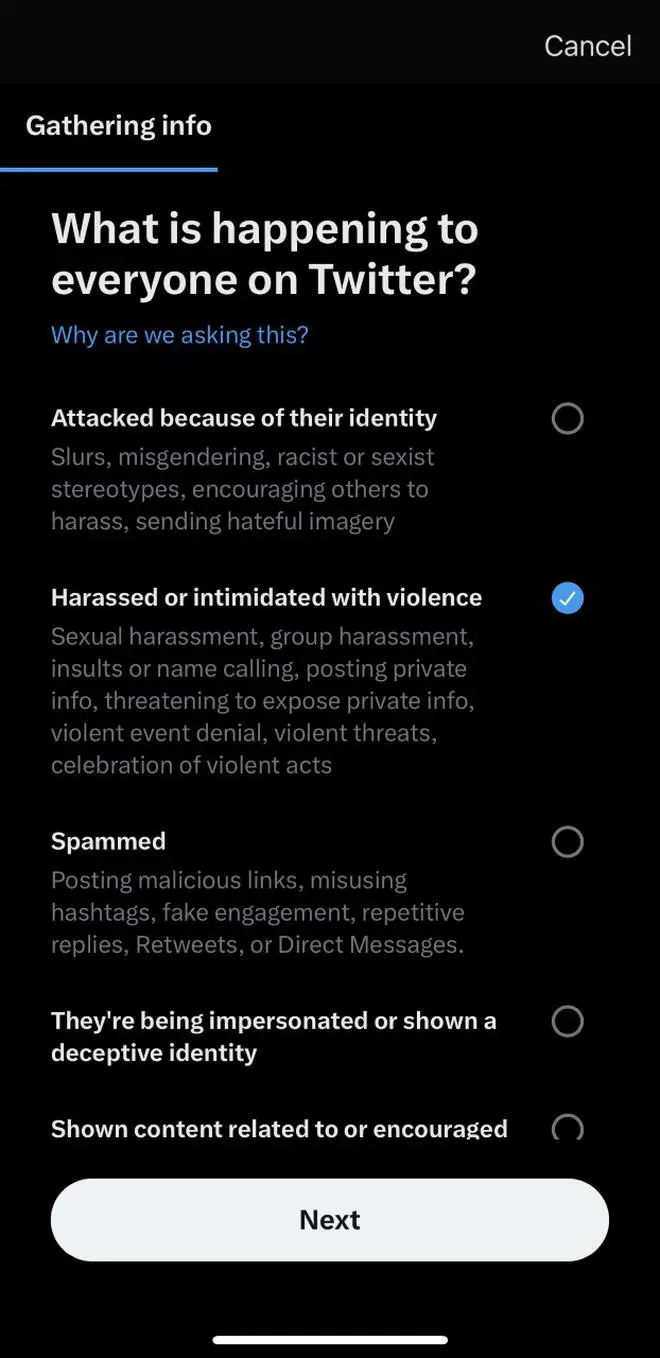 Step 6: A question about how the user is violating this policy will be asked. Select the applicable option. A follow-up question might be asked, based on the option selected
Step 7: Continue, and add similar violent tweets from the user, if applicable (up to three).
Step 8: Finally, tap 'Submit'.
Also read: iPhone: How to use the Back Tap feature?