Screens off, fresh air acquired.
It's summer, and that means it's time to take the kids camping. Winter camping in goose down socks while hunting elk for sustenance is out of my depth. I consider myself a suburbanite outdoorsman: A summer weekend of tent camping in a state park, reading a book in the backyard hammock, maybe the occasional with the family (with plenty of hike of deet) – these are all my speed.
If I'm honest, part of the reason I enjoy a camping trip with three kids (thoughts and prayers please) is because of the gear, and I've found I'm already using (or lusting after) the same few pieces this summer. Here's a quick shout out to a few (I know, the list isn't exhaustive) pieces of summer camping gear I think every man should own.
Opinel Pocket Knife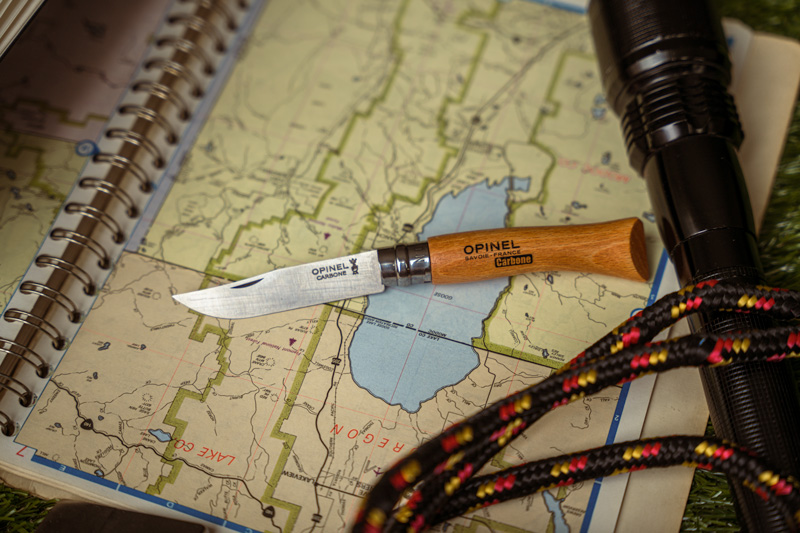 I can't praise this knife enough. It's French made, has a carbon steel blade, and a twisting lock mechanism so the blade can't close while you're using it (and your small kid can't easily open it). What surprised me most about this knife is how unbelievably sharp it is out of the box, and how sharp it stays through steady use. I've had mine for about four years now, and after carving countless sticks for marshmallows, cutting paracord and string, and chopping food for roasting, it's still keen. The best part? When my blade eventually chips or bends, I'll just grab a new one…it's $16.
→ Pro Dad Tip: Openel also makes this knife specifically for kids. This summer my two eight-year-olds are each getting one for our camping trip. The four year old…not yet.
Lightweight Jacket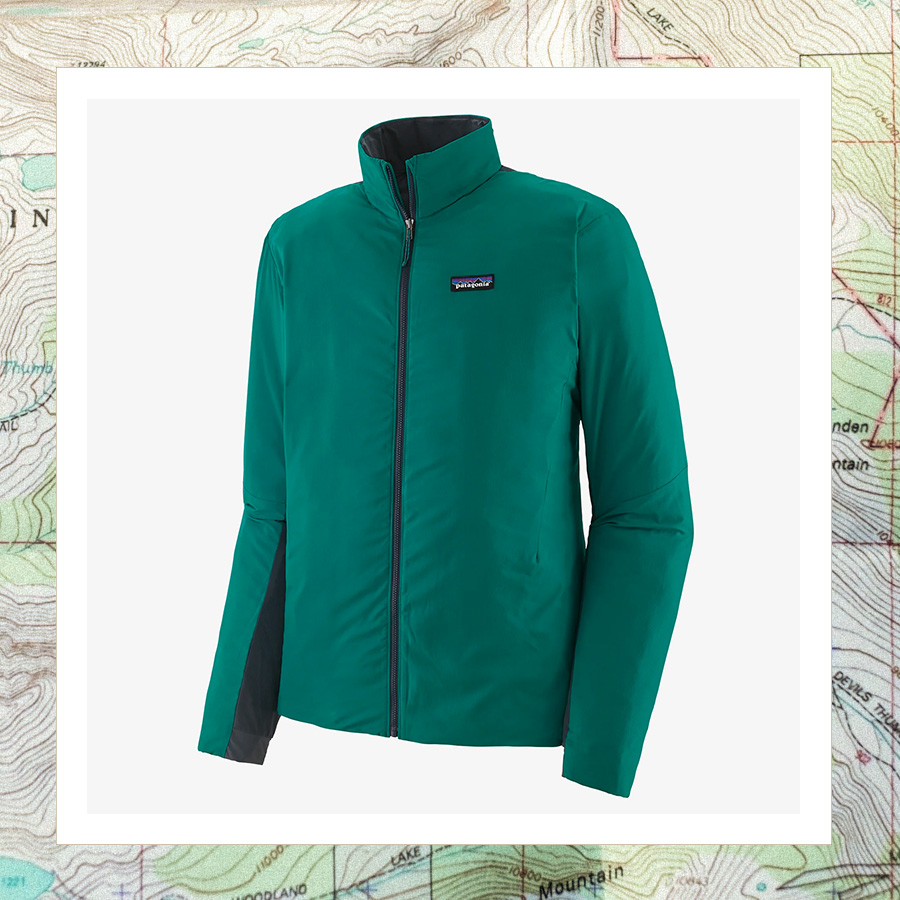 Patagonia Thermal Airshed Jacket, $259
I just got this jacket, and it's already my go-to for summer nights and traveling. It's super lightweight, water resistant, packs into its own interior pocket, and the back is intentionally uninsulated, so you still get adequate air flow. I also like that Patagonia uses mostly recycled materials for the construction. I snagged the blue, which is currently on sale for $155.
Mr. Heater
Mr. Heater Tank Top Heater, $74.99
Two weeks ago my family visited my brother in Ohio. We were sitting around a backyard fire, and suddenly he brought this contraption out of the strange shed. He said, "It's great because even with a fire going, the night air gets a little too chilly. But you can aim this thing." And it was awesome. The Mr. Heater clips right onto your propane tank; you can adjust the intensity of the heat, and you can direct where you want the heat to go. Perfect for those cold mornings when you're waiting for the campfire to get good and hot.
Coffee Percolator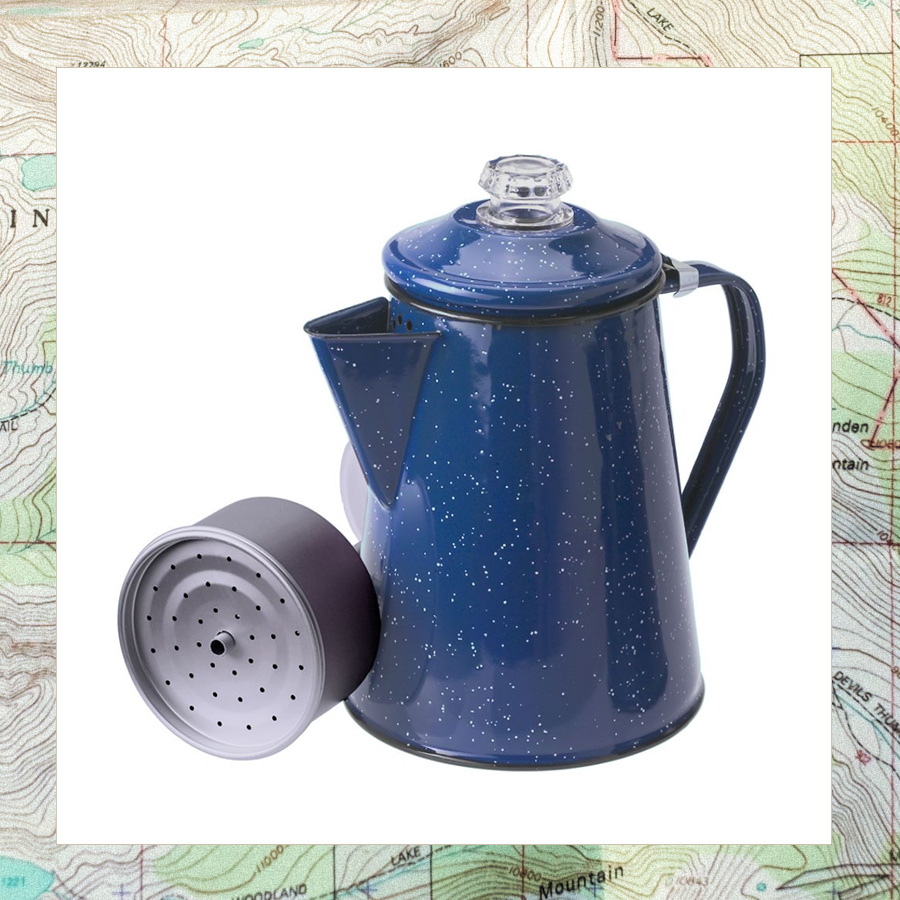 GSI Outdoors Percolator Coffee Pot, $28.95
I don't know what it is about coffee from a percolator, but it just tastes so damn good. This enamelware percolator will last year, and you can set it right over a flame or on your camping stove. There's no rule saying it's only for camping – use it on the stove top in your house as well for an old-school cup of joe.
Mini Compass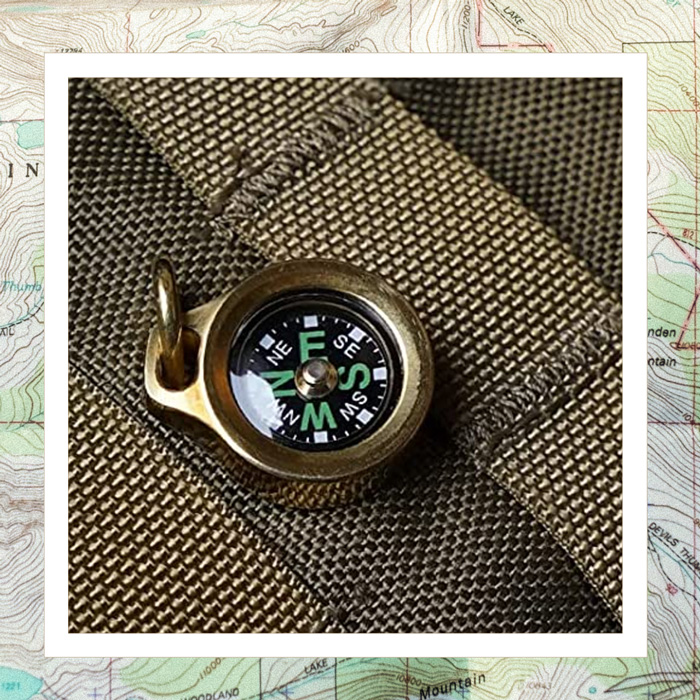 Waterproof Mini Compass, $22.90
On my keychain you'll find a cash stash, a mini pry bar, and a capsule lighter. The point is that I got a thing for EDC gear. There's something about having practical tools at the ready that gives me a sense of security, and for a camping trip, a mini compass is a no brainer. This compass is made of brass (or titanium), and can easily slide onto your keychain or around your neck with a string or chain.
EVA Birkenstocks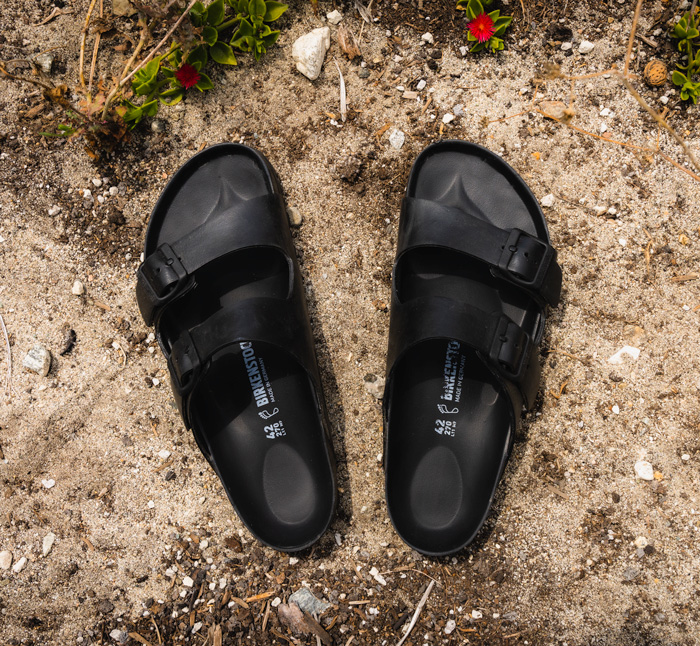 EVA Arizona Birkenstocks, $49.95
These EVA Birks have become my go-to summer sandals. I wear them to the beach. I wear them camping. I wear them when I'm doing yard work. They're extremely lightweight; the cushioning is perfect, and when they get gross, I simply rinse them off with a hose. And seriously, they look a hell of a lot better than a pair of Crocs.
Zippo Butane Insert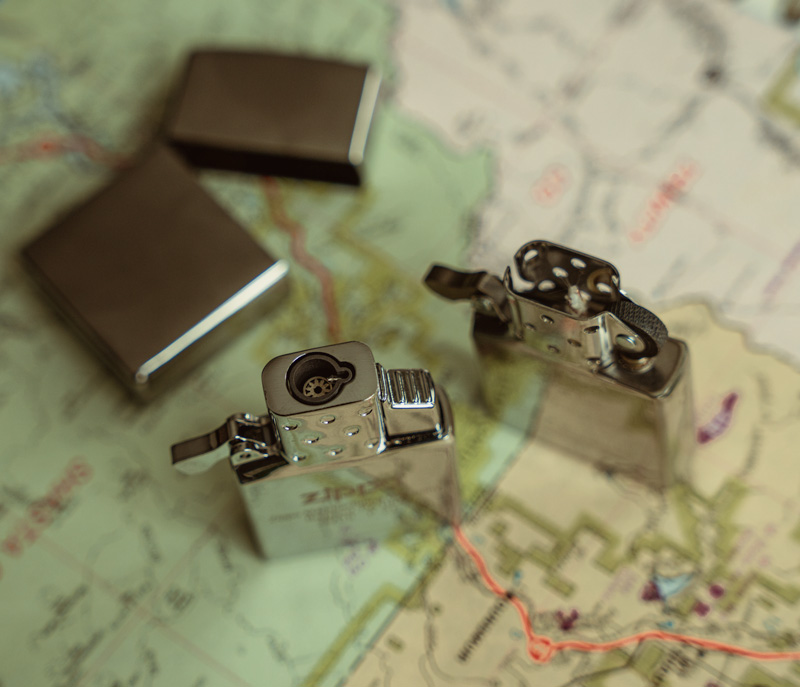 Zippo Butane Single Torch Lighter Insert, $15.64
Some years ago we were heading out for a camping trip, so I filled up my zippo, threw it in my pocket, and away we went. The problem was that I overfilled the tank, and the fluid leaked into my pocket, resulting in a chemical burn on my leg. Yes…this stupid thing actually happened. After that, I picked up the zippo butane insert, and I haven't looked back since. It's easy to fill, the flame is consistent, and it's perfect for lighting fires because you can aim the flame. Take note, you'll still need a standard zippo in which to put the insert (it doesn't come with the outer case), and you'll also need a can of butane fuel. I bought a can of fuel years ago, and I've yet to need a new one.