For the guy who doesn't rock open-toe shoes regardless of season.
On the hottest days of summer, the trick to dressing well isn't about showing skin – it's about being comfy. And while for lots of guys that's the perfect excuse to get the flip flops out, there are just as many of us who shudder at the thought of having our toes on show.
The reasons for not wanting to wear sandals in summer are numerous: perhaps it's not your style, perhaps you don't love your feet, or perhaps it's just not an appropriate look for where you're going.
But don't worry – amongst the sea of ​​sandals in stores, there's plenty of other just-as-summery shoe styles that will keep you comfy and cool (literally) through the warmest of days. Here are our top 11 favorite shoe styles for summer if sandals aren't your look.
1. Penny Loafers
Smart shoes that actually feel cool and comfy in summer are a tough style to crack. But if you ask us, loafers – especially Weejun or penny loafer styles – are the solution. The slip-on style makes them almost as comfy as sandals, with the same level of breathability as your sneakers. Wear them with sneaker liner socks or ankle socks if you're confident with your style.
Andrew is wearing a classic, low profile pair. We love how the chunky sole on this pair from GH Bass makes them easy to pair with looser jeans, smart casual pants, or even shorts.
→ Upgrade: A Lesson in Buy Once, Cry Once: My 8 Year Old Penny Loafers
2. Birkenstock Boston
One thing from the pandemic that we're still clinging onto is at-home comfort – the kind of styles that will take you from your sofa to the store without turning heads for the wrong reasons. And clogs, or covered-toe sandals, are one such style.
If your aversion to sandals is rooted in the exposure of skin, these are the perfect midway point. An icon of the style is the Birkenstock Boston, which comes in leather, suede, rubber, or felt options and can be worn all year round. This is one pair of sandals we reckon actually looks even better with socks.
3. Driving shoes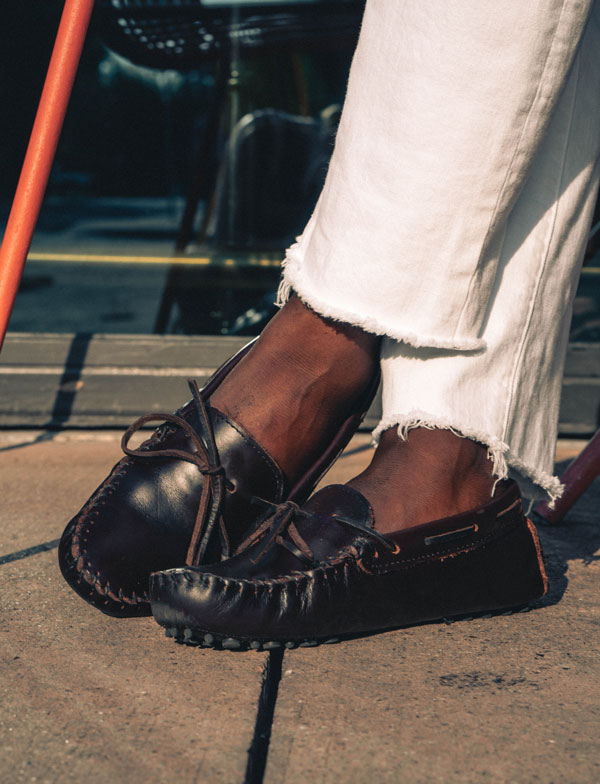 For a style that's a little more laid back than the loafer but still certainly qualifies for a place in your smart wardrobe, look to the driving shoe. Designed for comfort, the moveability of driving shoes translates just as well poolside as it does on the pedal.
You can choose from leather or suede, but we love the breathability of a softer fabric in summer. Which is why we reckon this pair from Nordstrom are a seasonal must-have.
4. White sneakers
We don't need to tell you how to wear sneakers. But when you're looking for a style that screams summer, go minimal. Sure, bright colors work well in our warm-weather outfits. But a pared-back white pair is the perfect alternative to sandals on a hot day.
You might already have a favorite pair in your arsenal, but for a box-fresh pick, see all of our top options in The Best White Leather Sneakers.
5. Wallabees
Though Clarks is a heritage British shoemaker, the Clarks Wallabee style really took off in the Jamaican dancehall scene – and if a shoe is stylish and cool enough to be worn in the Jamaican heat, then we think you can pull it off too.
Suede makes a great option for summer, as it's more breathable than leather and you don't have to worry about staining the fabric in the rain. Wear these to work, to weddings, to dinner… Anywhere!
6. Converse Chuck Taylor 70 Low Tops
The beauty of Converse Chuck 70s is that they never go out of style. So we can see no reason not to invest in a hi-top pair for winter, and a low top pair for summer. When the weather's good and you don't need to keep your ankles protected from the cold and rain, the canvas upper and breathable eyelets in the side are ideal for keeping your feet cool in summer.
Our favorite thing about Converse Chuck 70s is that they come in so many colorways, there's a look to suit anyone. The high top version is in our best affordable canvas sneakers guide. Whether you settle for just one is up to you…
7. Slip-on sneakers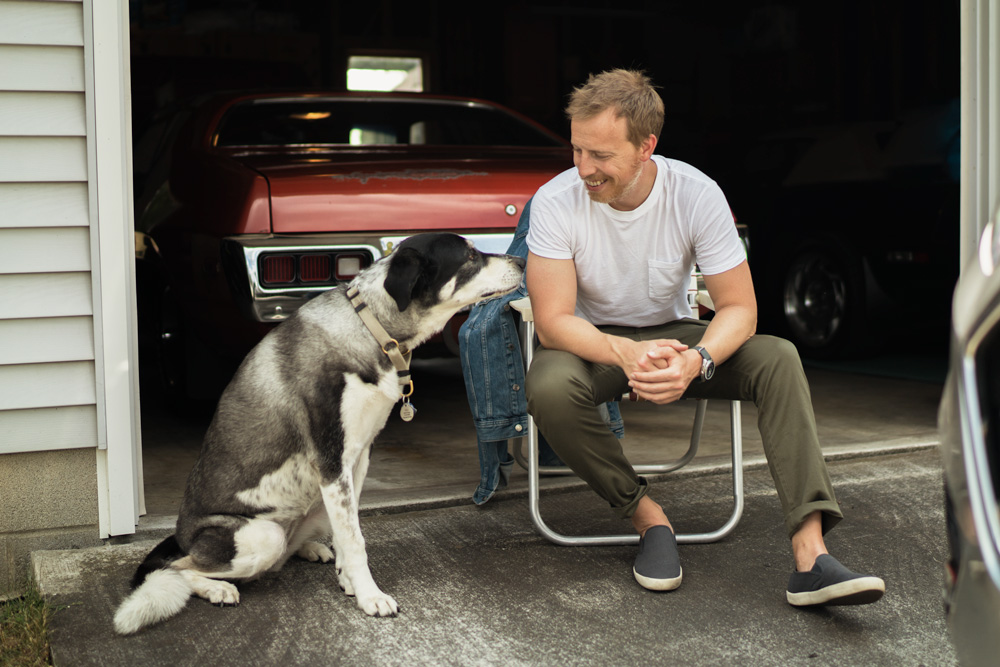 The closest sneakers you can get to sandals – slip-ons have had a resurgence over the past few years. So you won't need to step too far out of your style comfort zone to pull these off. They're breathable, easy to pair with almost any style, and thanks to the cotton upper and rubber sole, they're just as comfy (if not comfier) ​​than lace-ups on the warmest days of summer.
If you thought slip-on sneakers couldn't look smart, think again. You don't have to opt for the traditional skatey Vans. This minimal pair by Everlane are just as easy to wear to work or casual weekends.
8. Velvet Slippers
Like loafers with a more elegant touch, slippers move from smart to formal but rarely have a place in casual wardrobes. So if you're looking for a good wedding shoe this summer, slippers could be it. They look best with no-show socks, and are easy to pair with trousers, roll-ups, or shorts. But the sleek shape means they're not well suited to much experimentation.
Slip your feet into this pair by Suit Supply and you're sure to look as cool as you feel at formal occasions this summer. For a budget alternative if you're just trying out the style, check these out on Amazon.
9. Walking sneakers
Sometimes, the thing that makes summer dressing tricky isn't nailing style, but comfort. Sandals are a comfy option for any casual occasion – but walking sneakers can work just as well. Designed with supportive insoles, cushioning, and ankle support they're an easy pick for long days out.
You can pick any style or color you like, of course. But we love this classic MADE in USA 990v5 Core pair by New Balance. They embody retro cool, and are designed with the perfect balance of breathable mesh and sturdy leather.
10. Espadrilles
When it comes to shoes that cover your feet but are designed with summer style in mind, you won't do much better than this. A traditional Spanish shoe, espadrilles are designed to be worn in hot, dry weather. A classic pair will have a rope sole and either a canvas or cotton upper to keep your feet cool and free to move without rubbing. So you can travel from barbecues to the beach to the bar in perfect seasonal attire – without getting your feet out.
If you're looking for a modern pair of espadrilles that are just as comfy as the classics but don't look like you're trying too hard to emulate European cool, we recommend this pair by Soludos.
11. Top-siders
No shoe says summer like boat shoes. And though sandals are the top style for the seasons, our favorite thing about Top-siders is just how versatile they can be all year round. Designed to be worn by the water, this preppy style is comfy and light on the foot. But the durable fabric and rubber sole makes them just as easy to wear in colder weather too.
We're partial to this blue and white pair of Sperry Top-siders for the nautical feel that reminds us of relaxed afternoons by the ocean
→ Upgrade your summer style: