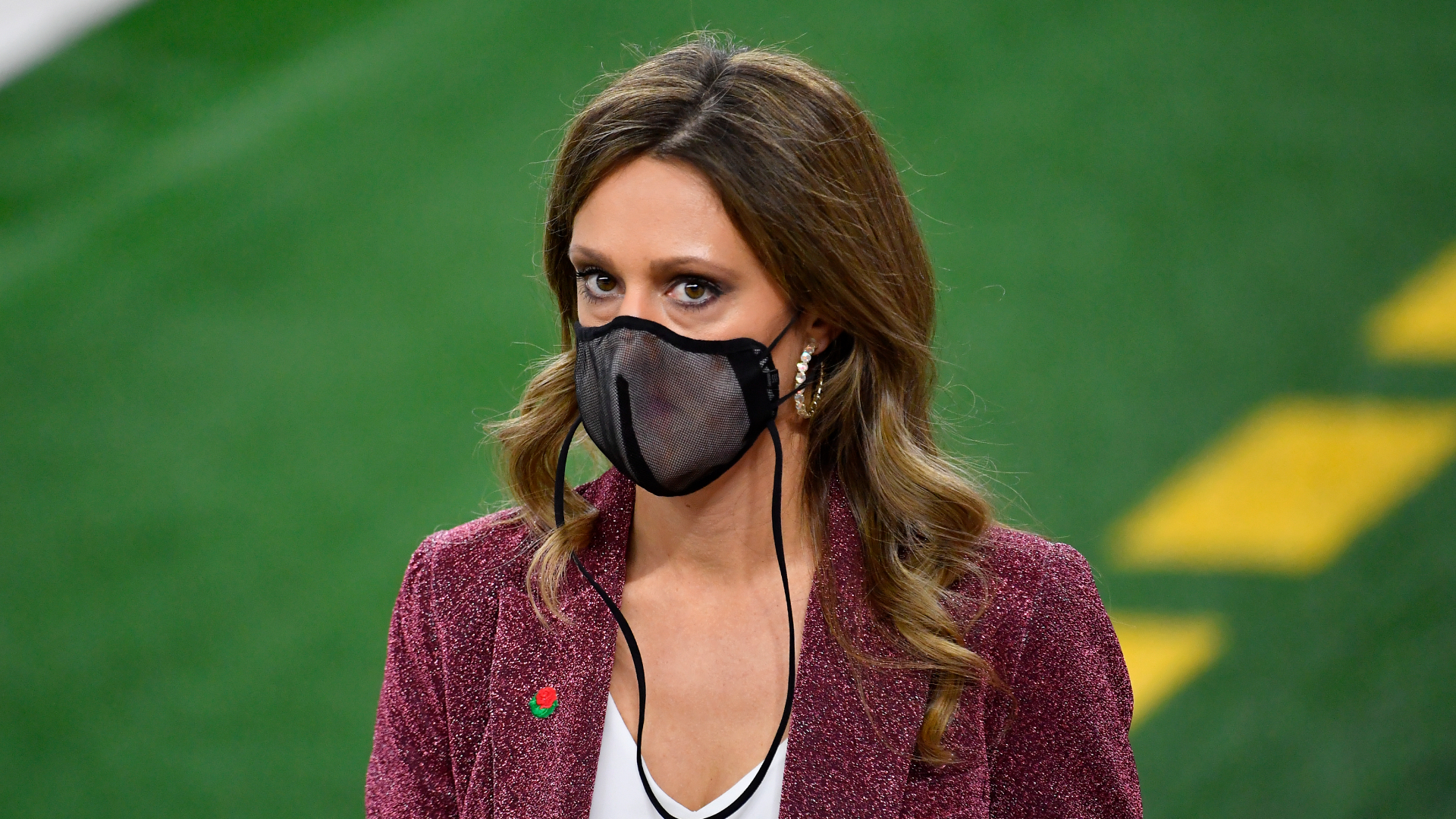 Allison Williams, the ESPN college football and basketball reporter, is leaving the network by delegating a COVID-19 vaccine to the parent company, she announced Saturday.
Williams, who joined ESPN in 2011, has been vocal about her decision not to get vaccinated. she Announced via Twitter on September 9 It won't be on the sidelines of college football in 2021 considering that ESPN requires live event staff to get vaccinated. She said she made the decision because she and her husband are trying to have a second child.
More: Why did Sage Steele go off the air at ESPN? The "SportsCenter" anchor's controversial remarks led to the decision
Williams has been able to keep working for ESPN under its vaccine mandate as long as it doesn't cover games directly. But Disney's mandate will go into effect on October 22. Williams said Disney denied her housing application for not getting the vaccine, which led to her decision to leave the company "in effect next week."
Below is Williams' explanation of her decision, which she posted on Instagram:
Williams said her decision to avoid the vaccine and leave ESPN was ultimately about trying to have another child. However, she also claimed that she does not support the state of Disney.
"Faith is a word that I've been thinking about a lot lately, because in addition to medical concerns about my desire to have another child in connection with receiving this injection, I also don't agree with this ethically and morally," Williams said on her site. "And I had to go a lot deeper and analyze my values ​​and morals, and eventually I need to put them first. The irony of all of this is that so many of these cherished values ​​and ethics that I cherish have made me a really good employee, what has helped me in the success that I have been able to achieve in my career ".
MORE: ESPN's Stephen A. Smith rips Nets' Kyrie Irving about vaccination stance: 'Just totally stupid'
Williams also admitted that her most recent game – the College Football Playoff between Alabama and Ohio State – might be her last. President Joe Biden imposed a federal vaccine policy for all companies with 100 or more employees, which would include most broadcasters.
"I don't know what the future holds, obviously, for any of us. I'm trying to get around the idea that the biggest game I've worked on in my career, the National Championship game, might be the last I work on," Williams said. "But I'll focus on what I have to be thankful for." L. I will hold on to my faith. I will pray that things will get better, see you on TV in some capacity, in some stadiums, and cover some matches soon. Until then, God bless you, and I will hug my child."
MORE: Michael Jordan comments on NBA COVID-19 protocols and vaccinations: 'I'm a big believer in science'
Williams is not the first ESPN employee to oppose the COVID-19 mandate. Sage Steele, who hosts the afternoon edition of "SportsCenter" on ESPN, described the vaccine mandate as "sick" and "scary" on Jay Cutler's podcast, but eventually got the vaccine. She was temporarily removed from the air on ESPN because she tested positive for the virus and also because of controversial statements she made off-platform.