Battling Blackpool completed a brave late comeback to defeat Peterborough 3-1 at Bloomfield Road for the Sky Bet Championship.
Visiting Seriki Dembele hit the lead after just 11 minutes with a beautiful left-footed shot from a narrow angle.
But winger Keichi Anderson equaled the hosts just before the half-hour mark, hitting the roof of the net from close range.
Substitute Sonny Curry then scored his first league goal in the second half to put the Seasiders ahead with just three minutes left.
There was plenty of time for fellow subordinate Jerry Yates to score as well, as he made use of a second attempt in the last minute to finish seven games without a win.
Blackpool coach Neil Critchley has made five changes to his struggling side, with Dan Grimshaw replacing injured captain Chris Maxwell in goal.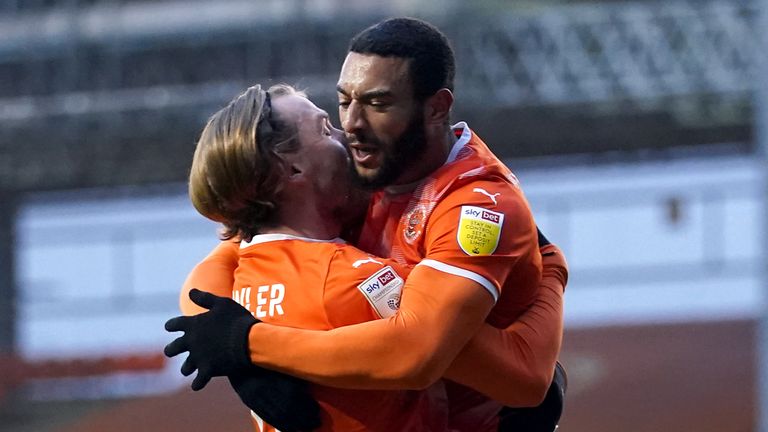 Joel Tomlinson and Johnson Clark Harris have joined a Bosch side looking to score only their second away win this season and it was the visitors who made their brightest start in one of the few games played in the tournament among a host of COVID-19 imposed postponements.
Midfielder Harrison Burrows hit a powerful left-footed shot after six minutes and Bosch had to wait another five minutes to take the lead.
Dembele got a good pass from Josh Knight and hit the net to stun the hosts.
Gary Madden hit a long header two minutes after Ryan Wintel's inside cross as the hosts came close to equalizing.
Clark Harris hit a left-footed shot high and wide as Darren Ferguson's side looked to double their lead but it was Anderson who restored parity after moments were thwarted by goalkeeper David Cornell.
The Welsh goalkeeper excellently saved Anderson's denial but the winger made no mistake the second time around when he asked when he fired in from Josh Bowler's precise pass into the penalty area.
Midfielder Jack Taylor hit the net five minutes after the start of the second half before Bowler approached a curling shot that veered off the goal for a corner kick.
Burrows saw a shot blocked on the edge of the penalty area as Bosch continued to push, while Shane Lavery's shot was blocked as the Seasiders also looked for the next pivotal goal.
Curry missed a fantastic opportunity to put the hosts ahead with 13 minutes left, hitting a superb shot from Reece James.
But he took a second cherry bite of late and fired from his side up front with a clinical hit, before Yates was finally on hand to cement a good fight.
Curry also went wide in overtime but the home owners did enough and deserved their welcome win.