Five points at the top of the Sky Bet Championship and 14 games unbeaten.
Football-wise, everything is running smoothly under Scott Parker at Bournemouth this season.
But to paraphrase legendary Italian coach Arrigo Sacchi, "Football is the most important unimportant thing in life"And recent events in the club served only to confirm his famous words.
The only real place to start is with David Brooks – the 24-year-old winger who was diagnosed with stage 2 Hodgkin lymphoma earlier this month. It's one of those events that pushes the game we love into perspective, but the support from all sides for the Welshman also shows how strong it is.
Watch the full interview with Scott Parker here…
"Of course when you hear the devastating news that this happened to someone so young, and you see how much he loved the group, there was only one reaction and that was to hold on for him," Parker says.
"Football is a game that can unite people, no matter what colors you wear or who you support, and it is at times like these that the football community comes together. At Bristol City and Stoke, it was amazing to see the emotions of the game pushed to one side to support it.
"For us and the players to show support during matches and also outside of matches is very important. He will need the strength of the people who support him and show that they are right behind him.
"We are right behind him, supporting him and setting the record straight for his challenge. His treatment had begun and that journey had begun for him. We look forward to his return."
Brooks was a regular on the team until the end of September, and he would have been as happy as anyone who has seen him win both games since his diagnosis.
They currently have the second highest points total of any team in the tournament after 14 games since 2004/05, and only three teams at that time have started the campaign with a longer run unbeaten.
The team has been brilliant under Parker, who at this point appears to have fully justified what has been questioned in some parts as an outlandish move to move from Fulham over the summer.
"It was a big decision to leave Fulham, but it was the right one. And I think both sides recognized that as well," Parker says. "I think we both understand that something has to give a little bit of me to keep improving the team and take the team to where we need to get to, but Fulham thought differently. I think that's an integral part of this match, and we both decided it was best to split up. .
"For me I was fortunate enough to be in a position where Bournemouth was eager to come in and take over, and I came to a club where my initial thoughts on how to manage it were exactly how things are going in terms of how the club is run, what my role is and how much control I have over certain things.
"I am very happy with that. This is a club that eventually wants to return to the Premier League, and we are working tirelessly to make that happen. Overall, things are going well at the moment.
Highlights of the Sky Bet Championship match between Bournemouth and Huddersfield Town

"I'm happy with where we are now. It was a very good start, but we have to remember that it's just a start. Although it's useful, no season has been decided at this point. We need to keep improving and improving, detailing what we are trying to do." .
"I have a very good group of players who are involved and want to improve and improve. They want to strive to be part of a great team and become great players, and that makes my life a lot easier.
"When you go to the clubs, and I've had a bit at Fulham, where there are players who are a little bit resentful or certainly not as ready as the others, getting them to where we need to get is a challenge. I've been able to convince others that you need to get rid of.
"But if there's one thing I've gotten from the moment I walked in here, it's a bunch of guys with eyes open and ears clenched back. They want to get better and they've been convinced by the processes we're trying to put in here. It wasn't a challenge, those challenges come when players have A different viewpoint than I currently have.
Two players in particular who have caught the eye are the 21-year-old pair of Jordan Zemora and Jadon Anthony – who are currently on the left side of Parker's side.
Both have enjoyed an exceptional season, bringing freshness and enthusiasm to a team that has struggled for so long to develop away from the team that brought them their initial success, promotion and stability in the First Division.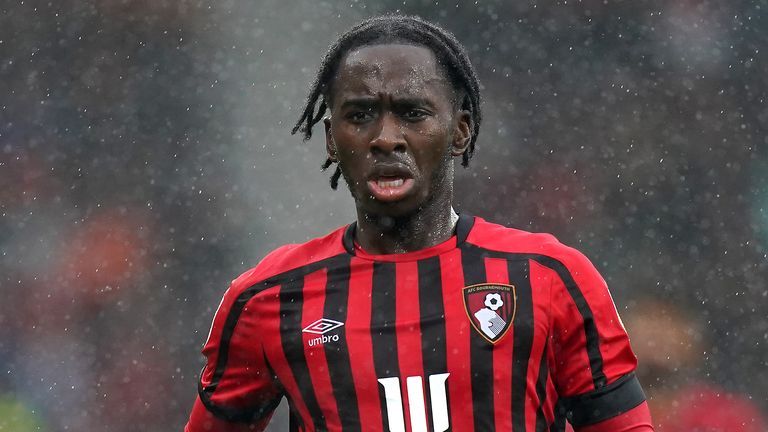 "I knew about them when I arrived, but I would be lying if I sat here and said they were two players I was looking at on a little piece of paper before joining, because they didn't play football much," Parker said.
"But when I came in, it was a fresh start for both of them, and I liked it, got their chances and took it. They both have real quality and represent everything we're trying to do here in that sense.
"Gavin Kilkenny and Mark Travers were in a similar situation in that they were probably marginal players who didn't get a lot of minutes, but they both got the right to get into the team but what they did in training and with them the performance, the next challenge for all of them is to achieve that consistency .
"There was energy when I arrived obviously due to a new coach coming in, but they all brought the energy and freedom that happens when young players join a team. We have a good balance of enthusiastic young players paired with some experience."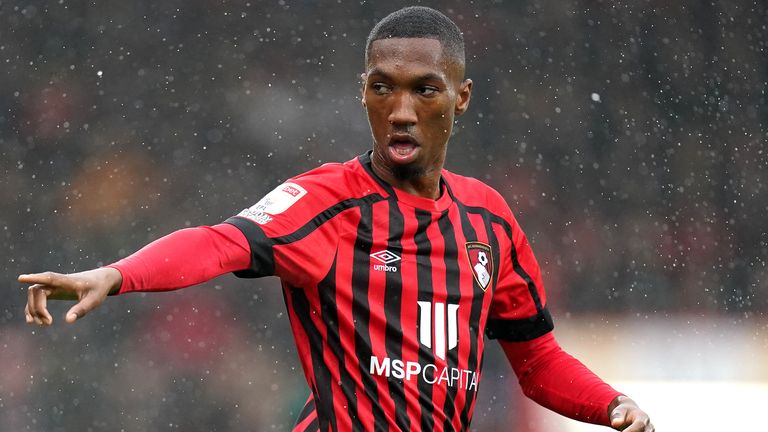 Some of that experience that Parker is pointing to comes in the form of Gary Cahill, former England central defender – and Parker's international team-mate – turning 36 in December.
Arriving at the end of August, Bournemouth won by eight goals and drew in one of the nine championship matches in which Cahill appeared, conceding only three goals in the time. Had he joined before the campaign started, you feel Bournemouth would probably have been more clear.
"It was a huge coup for us," Parker says. "I knew with his experience and quality that he could be huge for us, and really add to what we have in terms of other players. In that position he can really help and develop the likes of Chris Mepham and Lloyd Kelly, and just help us as a team. And I've seen that through the games he's been involved in. In which.
"I had to make some calls to get him in! He had options and he needed to hear exactly what we were trying to get from him and how I saw his role here. He got the answers he wanted and he felt comfortable in the obligation and come play with us."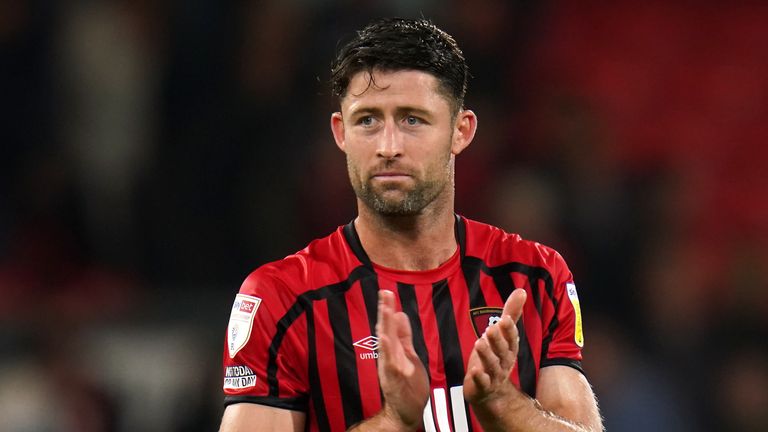 And at the other end of the field, Parker has striker Dominic Solanke who continues to thrive and build on his performances from last season. He turned 24 last month and now looks like the striker who has shown so much promise at Chelsea and England as a young player.
His tally of 10 goals so far has only been surpassed by Aleksandar Mitrovic in the tournament this season. But it is his all-around play that has proven so important to Bournemouth this season as well.
"I honestly don't have enough words to praise Dom," Parker says. "He's probably more than an old-school striker in that he has a relentless work ethic in everything he does. We couldn't form the team without him as the No. 9. He's the one who sets everything up for us in terms of journalism.
"He's showing that he's at the level where he can score goals regularly now. The difference between good strikers and top strikers is consistency, and he's been supporting last season with his form this season."
All gears working, all stats suggest that Bournemouth are on their way back to the Premier League. But Parker, like any coach in this situation, refuses to take his eye off the ball and looks far ahead.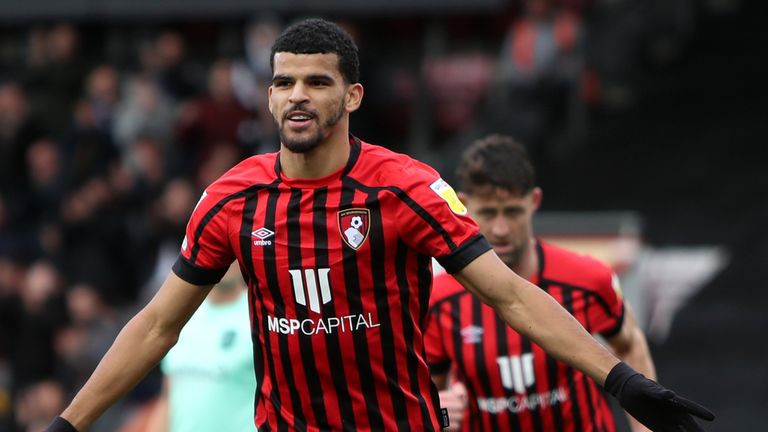 "We just want to keep getting better," he says. "I know it sounds cliched, and I know you want me to say we want to go and win the league and go up. Of course we do that and that's the goal, but that can't be the main focus.
"The main focus should be defining what we do on a daily basis, sticking to our processes and never giving up in terms of work ethic and our desire to improve when things are not going well. If we stick to that, I know we will be successful.
"If your goal is the end goal, you end up missing out on what gets you there, and what gets us there is what we talked about from the point today — effort, desire, hard work and players wanting to improve. That hasn't changed to that point, and in At this point we made it through. My job is to make sure that it doesn't change, and it hasn't changed yet.
"Everyone at this football club is doing their best to get into the Premier League. And if we can do that, it will be because of a lot of hard work from each of us."