Buzz – a Cesarewitch race winner and one of the Stayers' Hurdle frontrunners at the Cheltenham Festival – faced a major injury setback.
An eunuch Nikki Henderson, who trained with what is feared to be a broken pelvis, suffered when she was spinning on her end before the Long Walk Hurdle in Ascot on Saturday, Live on Sky Sports Racing.
He had made the festival allegations public when landing at Coral Hurdel, also in Ascot, last month.
Henderson said on Friday: "We think he fractured his pelvis, we don't have a lot of details at the moment because it just happened but he had a pretty bad injury.
"He was just making his last little spin for tomorrow and about 100 yards from the end of the bang.
"We've had a lot of horses that have recovered from a broken pelvis to race again. The immediate danger is that he doesn't have internal bleeding, but we were lucky to have a vet there in a matter of minutes.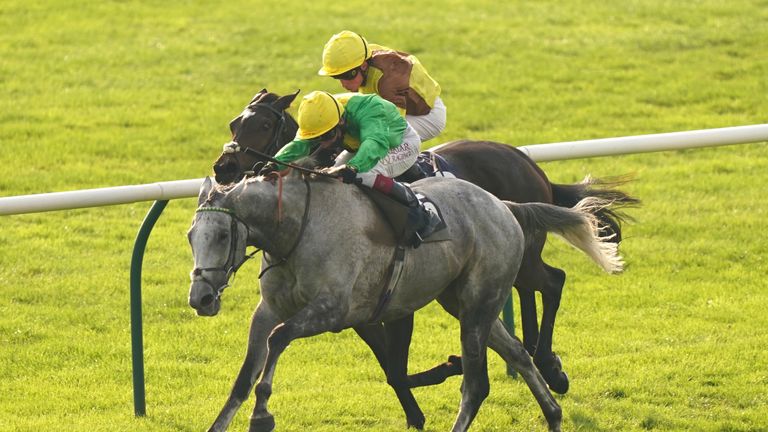 "I was encouraged – we were all – by how well he could load given that he was on three legs and was very sane.
"There is nothing we can do in the short term for him, the painkillers, but the vet is sure he fractured his pelvis, probably the iliac flank.
"The most important thing is that it stays as still as possible and as long as it doesn't bleed, and that's the dangerous part, if it works, it's just about standing in place for that long."
The Seven Barrows coach added, "We made them come back from this. For him he needs to be very patient but for now."