Mac vs. Zach: Part 2 was a somewhat one-sided affair.
Zach Wilson is expected to miss the Jets some time after coming off Sunday's loss to the Patriots with a knee injury, which doesn't seem like a worst-case scenario for New York.
Having said that, Jang Green left Foxborough in black and blue after Mac Jones and the Patriots beat New York, tuning them up to a 54-13 loss. Jones' latest win comes with a stellar performance, hitting his first 300-yard game of his career and getting a solid supporting performance from the running game to help him out.
What fans saw in Sunday's game was the story of two QBs: Although New England didn't get the start they wanted, as they entered the middle stages of the season, their QB looks comfortable and balanced, and that's all you can do. Ask the rookie QB. Wilson and Gates are still searching for answers about the attack, and with them off the start, they'll have to wait a little longer to put a few questions to bed.
Here's how beginners perform in Week 7: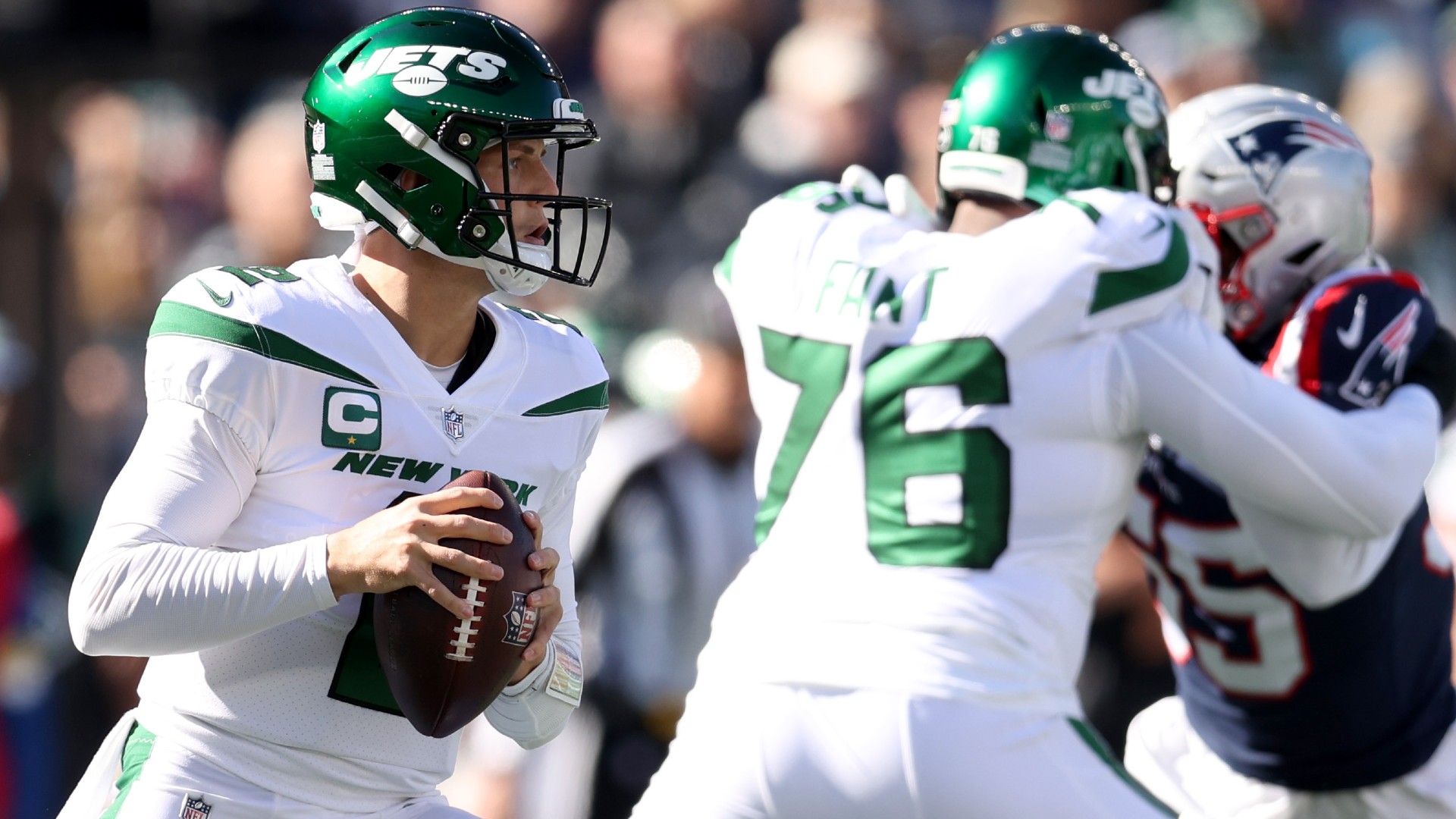 Zach Wilson: Incomplete
statistics: 6/10, 51 yards
Wilson left during the second quarter of Sunday's rematch with the Patriots with a knee injury, but looked good overall before his early exit.
The problems with the Gates are complex and run deeper than just Wilson, and Sunday's match proved that. As farewell week rolled by, the Jets coaches insisted on understanding the attack issues. The players insisted that the "energy" was different.
As it turns out, that wasn't the case in Sunday's 54-13 loss to the Patriots. Even during just over a quarter, Wilson looked a bit disoriented and seemed to escape the jeep prematurely.



Mac Jones: B +
statistics: 24/36, 307 yards, 2 touchdowns
Business as usual for Mac Jones at the Airplane Massacre on Sunday afternoon.
Jones was still having trouble calling in some deeper throws early in the game, but he hooked up with Kendrick Bourne late in the game for 46 yards that would lead to another Patriots score.
Jones is just a hum and he's in control of attack at the moment: It's nothing flashy or exciting, with the Patriots' attack dedicated to attacking midfield. So was Easy Mac on Sunday, making Swiss cheese off the Jets' defense in the win.



Davis Mills: D
statistics: 23/32, 135 yards, no touchdown, one touchdown
Jekyll-and-Hyde's rookie year continues for Davis Mills, with another massive loss for meh Sunday performance.
Mills completed 23 passes but for only 135 yards against the Cardinals, including entering the fourth quarter under 100 yards of a pass. Later.
The good news: Mills is looking for completions, even if his receivers help him out a bit. The bad news: It doesn't show up much by the scoreboard, with the Texans only pulling in five points in a blast loss.
With commercial rumors circulating about Deshaun Watson once again and Tyrod Taylor close to a comeback from a hamstring injury, Texans will have to decide whether Mills will continue to get shots on veteran Taylor once he returns. The question remains as to whether or not Mills can be a viable starter, but he's the guy for now.
(Unfortunately, no Davis Mills highlights were readily available for your viewing pleasure.)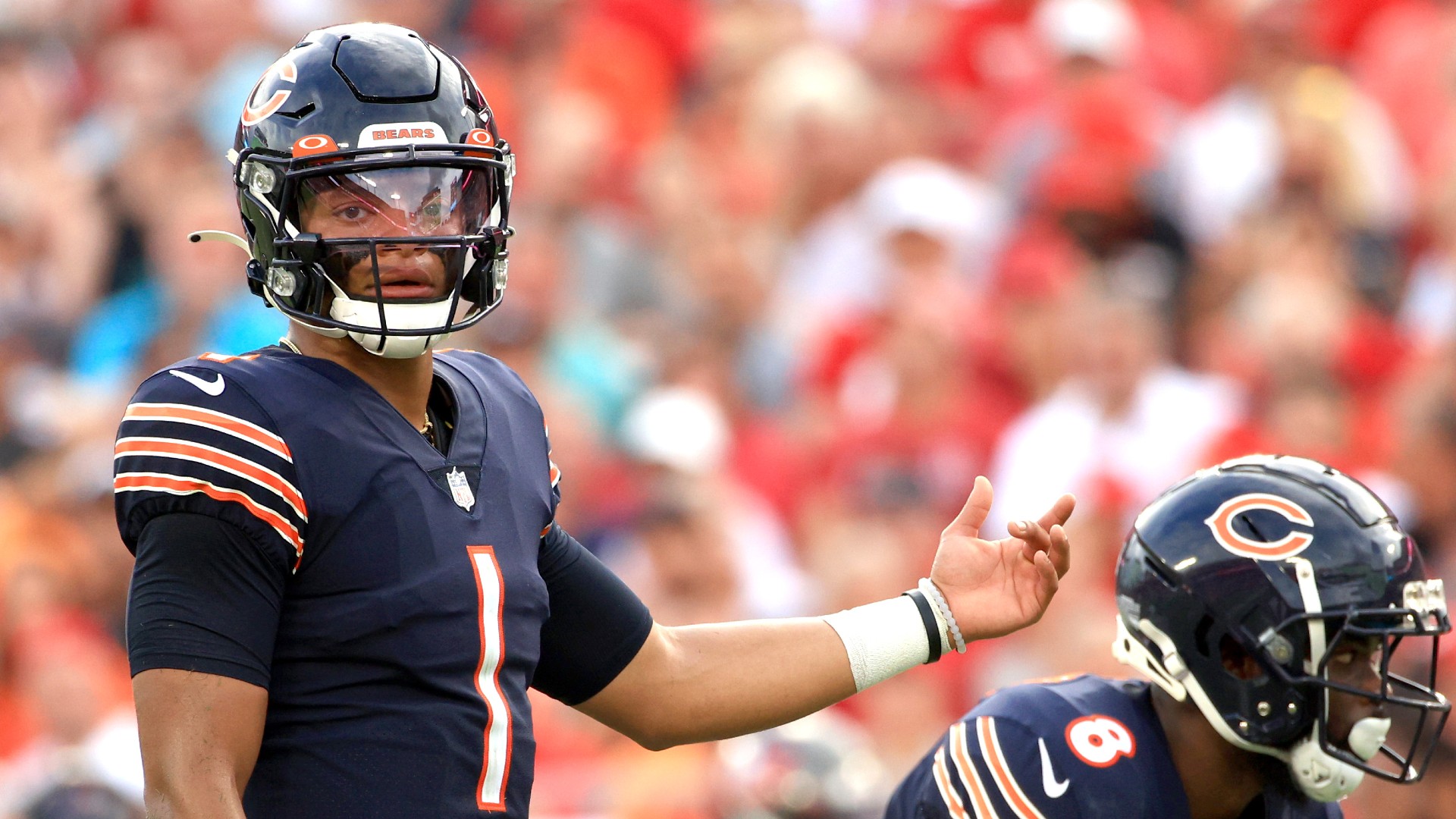 Justin Fields: F
statistics: 22/32, 184 yards, no touchdowns, three interceptions, three fumbles (two lost)
Fields looked as if he had been stuck on the fence since he was initially picked, and Sunday was his worst game to start.
Fields threw three more interceptions on Sunday (one of which was directed) and lost two senses in the effort. While there were some really good throws (really, just like two), Fields' insane physical attributes still aren't used in Matt Nagy's offense.
Yes, Fields still doesn't get help from his offensive line, but there are a few beginner mistakes he's confined to that he's still responsible for. Playing on the field led to him picking two of his choices.
However, not meeting your rookie QB skill set is, in short, annoying, when you're trying to help get him comfortable and fast in the NFL game. But, if things continue as they are, Fields won't have to worry about Nagy's offense any longer than necessary.