Jack Colback scored a late equalizer when Nottingham Forest drew 1-1 at the Cayan Prince Foundation Stadium on Friday night.
The contested standoff appeared to be decided in the first half of stoppage time, when former Forest winger Albert Adomah picked Lyndon Dykes' header without any control (45+5).
But the visitors had other ideas as they chased after a fifth straight away win and were able to grab a point on the board when Colback's strike veered and landed at the back of the net (90+1).
Regardless of which points are down, Rangers move to match venues before the remainder of the weekend, while Steve Cooper Forest edges past his former club Swansea to 15th.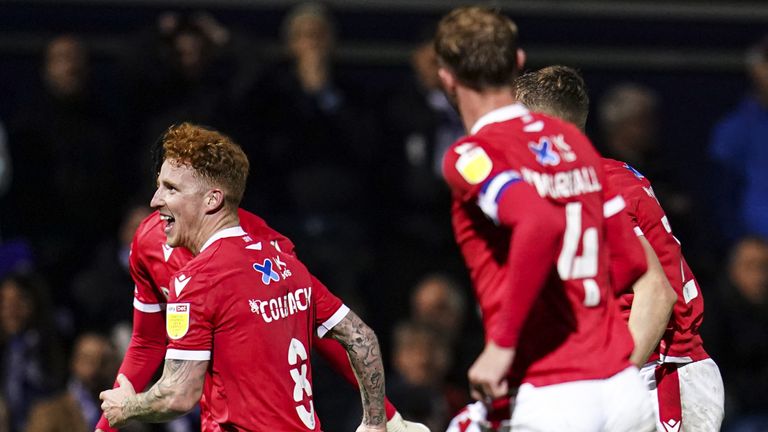 How Forrest rallied to earn a point late in the capital
First of all, it was Forrest who seemed most likely. With 15 minutes to go, Brennan Johnson's penalty appeal was denied when he fell under pressure from Yuan Barbet in the penalty area and within moments, Joe Lulli saw a fatal ball hit by Cinni Deng.
Shortly thereafter, Aduma and Judd Spence got into a tangle in the penalty area, but despite enthusiastic protests from the away team, referee Andy Davies chose not to rule in their favour.
While nothing else separated the two teams by chances in the first half, Queens Park Rangers took a hit in terms of personnel, with Sam McCallum and Jordi De Wiggs coming off injury long before the break.
But even though they could have paid the price for it, injury time was added as a result at the end of the first 45 minutes in which they advanced. Aduma – who made 24 league appearances for Forest between 2019 and 2020 – veered and nimbly turned a player under the age of 33 and lifted an attractive cross to the back post, where an undistinguished Dykes had on hand.
Teams traded half-chances throughout the second half, with the Dykes notably deprived of a second thanks to a recent challenge from Spence. But Forrest continued to apply pressure and got his reward in the end, when Colback captured a misplaced clearance and hit the back of the net through a deflection to give his team a share of the spoils.
Man of the Match – Albert Adomah
He may have had a point to prove against his former club, but Albert Adomah put in a quality performance on Friday night.
There was an early fear when he fell in the first two minutes, but he bounced back to play a key role in the opening goal, which nearly earned all three points for Queens Park Rangers.
What then?
Nottingham Forest are back in action at 7.45pm on Tuesday, 2 November, when they welcome Sheffield United to the City Ground, while QPR returns at 7.45pm the next day, when they travel to South Wales to face Cardiff. Both matches will be available to watch Sky Sports Football Red Button.