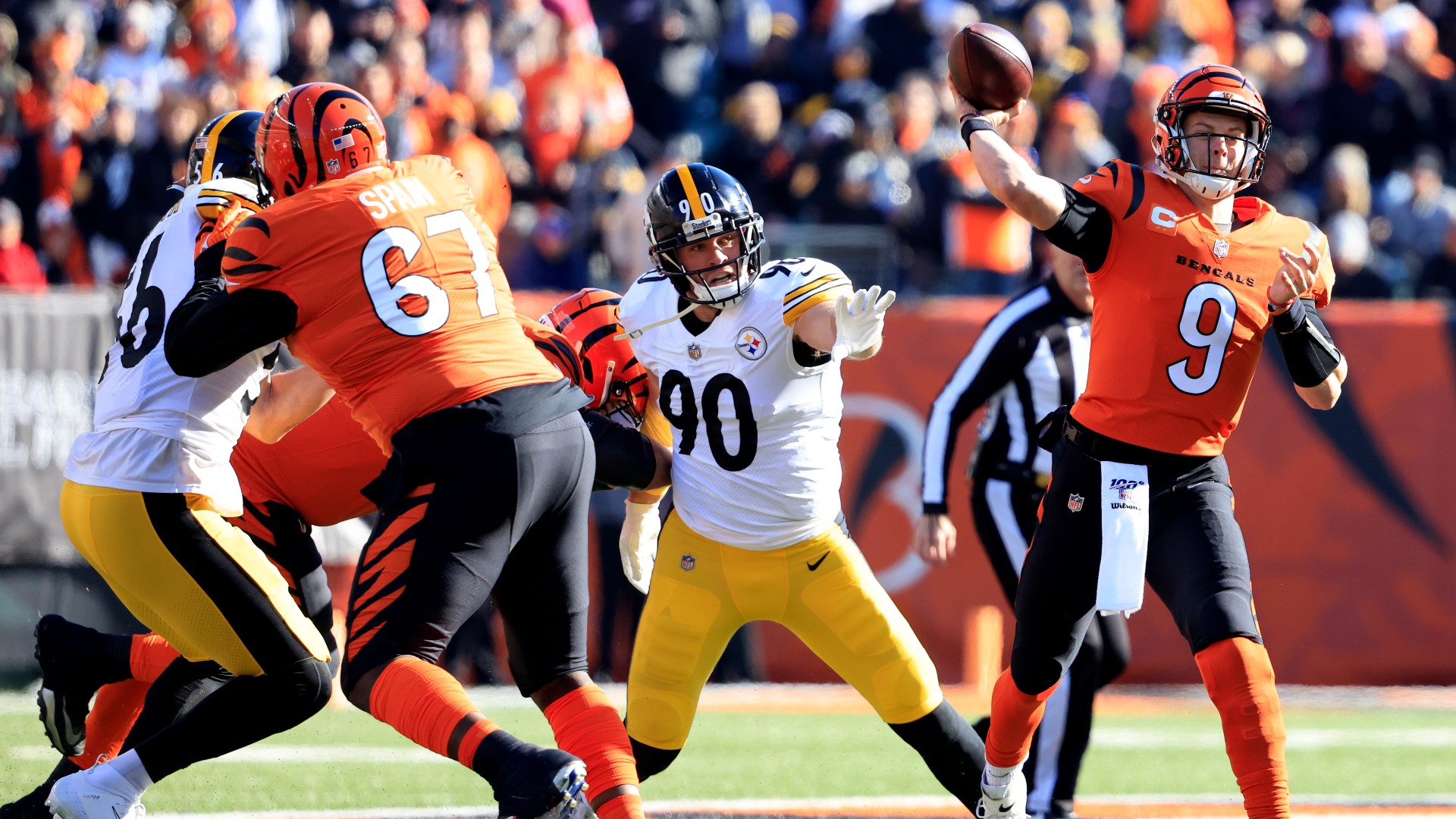 There is always a lot of bad blood between the Bengals and the Steelers, and it reached boiling point towards the end of the first half of Sunday's game between the two teams.
With the Bengals leading 24-3, Bengals quarterback Joe Burrow threw a safety interception to Steelers Minkah Fitzpatrick, giving the Steelers the ball back at the 21-yard line with 50 seconds remaining. During the return, Steelers player TJ Watt attempted to stop Burrow from heading into the play, wrestling him to the floor.
MORE: What's Wrong With Baker Mayfield?
It is noteworthy that Burrow was nowhere near the play. He threw the ball around the Steelers' 41-yard line, and Fitzpatrick caught it at 3. Fitzpatrick returned the ball up 18 yards on the right side before it was blocked by wide receiver Tyler Boyd.
MORE: Lamar Jackson Explains Illness
For those who weren't happy with Watt's play, the Bengals were able to get one back on the spot. On the next play, Steelers quarterback Ben Roethlisberger tried to find wide receiver James Washington to the left, but the Bengals – and former Steeler – got up Mike Hilton at 24 and took the ball home for a touchdown.
In the next round, Roethlisberger threw an incomplete and was sacked to finish the first half, sending his team to the locker rooms after Cincinnati 31-3.
MORE: Why Odell Beckham Jr. Didn't Sign With the Packers after the release of the Browns?
Pittsburgh has historically dominated the Bengals-Steelers rivalry, leading the series all-time 67-37. However, this has been a Cincinnati year. The Bengals beat the Steelers 24-10 in Week 3, and were sailing in the first inning on Sunday, outperforming Pittsburgh 261-104 in total yards, including 125 to 21 in rushing yards.