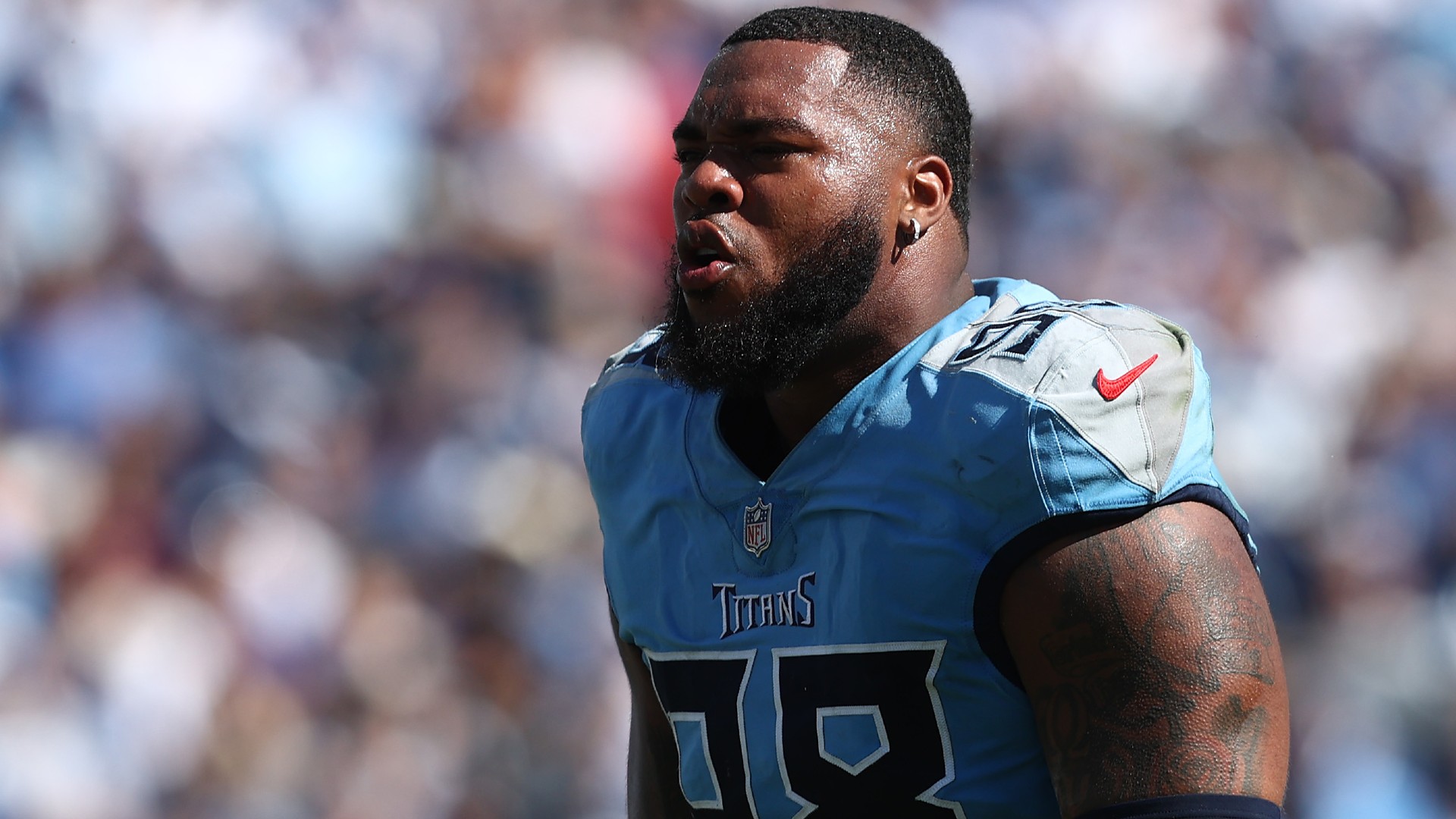 Jeffrey Simmons played tonight for the Titans' defense to give them a 34-31 victory over the Bills.
The previous first round pick was able to stop Josh Allen in an offside fourth quarterback and 1 from the 2 yard streak with only 22 seconds left in regulation. Buffalo only needed about a foot to convert and set up a few shots in a potential winning bid, but Simmons was able to blow the game up.
MORE: Sean McDermott Explains Why The Bills Went 4th
After the contest, Simmons explained to reporters that he and the rest of the Titans' defense knew QB's offside was coming, and he was ready to stop it.
"We kind of know what they're doing, especially in those kinds of situations," Simmons said, Per CBS. "We know if a midfielder falls under a position like this, we expect offside. That was the play I thought they were going to make and they did."
And how was Simmons able to deliver the play?
"I was inside the goal line, and I put my head in the striker, the centre-back there, and he tried to go down – just put my big arms around him, he can't move, so he was short," Simmons said.
NFL Power Rankings: Raiders and Steelers rise after Week 6 win
You can see exactly what Simmons was talking about. He came off the left side of the line and managed to push Allen to the ground with ease. This proved to be decisive play. It's impressive at that, considering Allen has converted 13 fourth and 1st games since joining the league in 2018, the most in the league during that time, according to ESPN's Ed Werder.
To explain Sean McDermott's thinking, know this: Josh Allen's 13 transfers in fourth and third are easily more than any player since 2018 (Lamar Jackson and Ezekiel Elliott every second by 10), per Tweet embed

– Ed Werder (@WerderEdESPN) October 19, 2021
That's why Simmons' teammate Kevin Bayard gave the linebacker a game ball for his efforts.
"I don't know how to get the ball, but KP gave me the ball," Simmons said. "He was like, 'Who's in? I was like, "Who do you think?"
NFL Picks Week 7: Against the spread | straighten up
Byard wasn't the only one who liked Simmons' play. Bills coach Sean McDermott admitted the Titans' big stoppage after the game.
"Give them credit," McDermott said of the Titans. "They made the play when they had to make one."