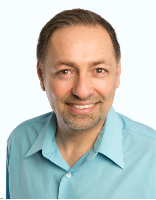 Harpreet Gulati, Senior Vice President of Planning, Simulation and Optimization at AVEVA
worldwide industrial companies All kinds of race against time Maintaining planetary temperature rise to 1.5°C, support net zero carbon emissions by 2050. Both public and private sector companies committed To support the energy transition – but now comes the difficult task of delivering on those promises.
Companies in mature industries such as oil and gas, mining, metals, power generation and chemicals will need to meet new business demands if they are to build an alternative and sustainable energy environment while maintaining the continuity of existing operations.
Sustainability reports are on the rise
The playing field has changed, and companies must adapt to ensure that they survive and thrive. Regulatory alignment began to gather around it More stringent Environmental, Social and Governance (ESG) regulations. side by side, more than 80% of companies worldwide now report on sustainability, a number that rises to 90% for the largest companies, KPMG reports.
If they want to retain their social license to operate, companies must also comply with ESG pressure from their communities and from consumers looking for more sustainable solutions. Consumers are now adopting a more sustainable lifestyle, both in terms of consumer goods and clean energy alternatives, and are questioning brands about their environmental credentials, Make Spending Decisions Increasingly In line with their convictions.
On the supply side, firms must reconcile these necessities with volatile prices, Increased labor shortageand supply chain disruptions as the pandemic continues to rewrite the operational playing field.
The digital transformation key to greening the value chain
With energy sector companies forced to operate within these new constraints, digital technologies will be indispensable in supporting the transition to greener value chains in both the upstream and downstream stages. McKinsey estimates that up to 80% of the technologies needed to reach net zero have already been deployed, about 15% in prototype trial, and another 5% in the research and development process.
From AI-powered analytics to data-driven platforms that enable industries to standardize information flows to make responsible decisions, intelligent solutions that empower businesses and help them identify ways to reduce environmental impact and costs are already available today.
Companies can harness digital tools to facilitate ESG requirements in three ways:
Energy companies moving into cleaner business, such as those related to wind, solar and biofuels, require new assets or may need to modernize existing facilities. A data-centric approach, combined with the latest technology, can drive faster and more effective engineering cycles across the life of a project with an emphasis on the sustainability footprint. Integrating AI simulation with an engineering database can enable speed and provide the same insights needed to build the most carbon- and energy-efficient factories on the first try. There is no room for error given the short time available to achieve our net zero ambitions, as well as increased transparency around ESG reporting.
As the pandemic has shown, market conditions can change overnight. By simplifying and standardizing downstream supply chain management, companies can quickly adapt to market changes and take advantage of emerging economic opportunities. Migrating to a unified enterprise platform with embedded data management and embedded business process workflows builds digital resilience while bridging value leaks, reducing waste, maintaining productivity, and supporting faster decision-making in the service of the circular economy.
Digital transformation is a proven barrier against ongoing uncertainty affecting workforce productivity. When companies leverage AI and the cloud for end-to-end visualization and intelligent data management, employees get clear, contextual access to data, wherever they are. Not only can they perform operations remotely, but they can also collaborate with colleagues and business partners anywhere around the world, thanks to virtual environments that replicate real-time operations connected to a reliable operational data management source. Greenhouse gas emissions can also be reduced along the way, by reducing travel and using minimal materials such as plastic and paper.
Digital technology can improve your sustainability game
Technological innovation can serve as one of the building blocks for achieving a net-zero path when deployed alongside other solutions as part of a multi-layered approach, including low-carbon energy sources and ramping up efforts to improve carbon capture, utilization and storage.
As a recent AVEVA survey showed, the energy industry is committed to driving to net zero and tackling climate change. You see nine out of 10 companies Sustainability as a major focus their companies over the next three years. In fact, 89% of executive leaders are committed to helping tackle climate change.
With the growing momentum around Energy transformation, companies now working to integrate technology in service of ESG's goals will deliver long-term value to 2050 and beyond.