We are influencers and brand affiliates.  This post contains affiliate links, most which go to Amazon and are Geo-Affiliate links to nearest Amazon store.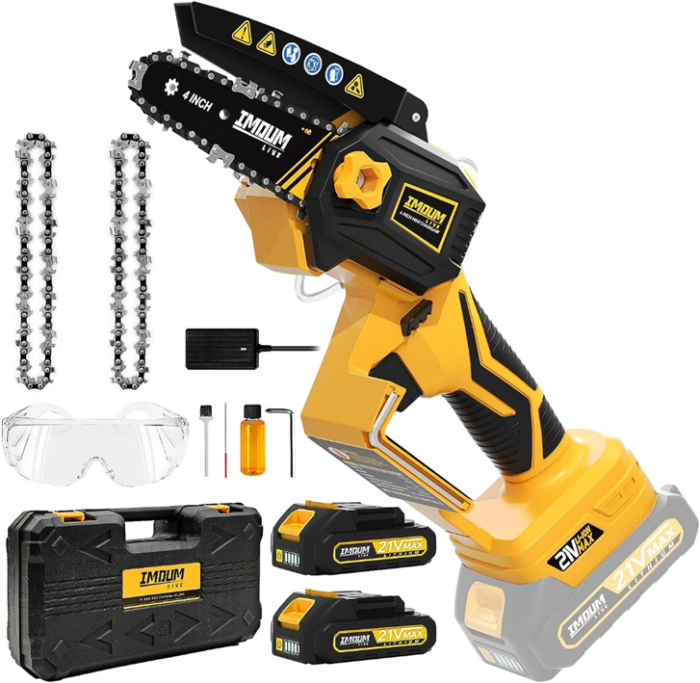 Aren't your gardening scissors enough to cut the pesky branches of your plants or trees?
Having a clean garden is important if you want to give your home a better look, so you will probably do the cleaning every so often to make sure it always looks good. On many occasions, the tools are not enough when we find rustic plants that are not so easy to cut when we try to keep them looking good. This is where power tools become essential if you want to speed up your work every time you maintain your garden. Yes, you don't need a giant, heavy tool to keep your garden spotless with a mini electric chainsaw you should have no problem working on most small plants or branches.
How does a cordless mini chainsaw work? Well, this work tool is designed to work with a rechargeable battery, they are also usually characterized by having a small size, which allows you to work comfortably. Although they are not as powerful as a full-size tool, they are still powerful enough to work smoothly in your garden and can even cut thin branches of trees. Remember to wear protective glasses when using one of these tools in your garden. Best of all, getting hold of this amazing tool isn't usually expensive.
The IMOUMLIVE mini chainsaw is an amazing purchase for your home if you are looking for a tool that allows you to keep your garden clean. Although it can work incredibly well when cutting plants, it also has enough power to cut small branches of trees, so it is small but powerful. Next, discover the most interesting features of this product.
IMOUMLIVE Mini Chainsaw Features
If gardening scissors aren't enough to keep your plants perfect, then you probably want to try the IMOUMLIVE cordless mini chainsaw. This incredible work tool offers a power of up to 400W and a maximum chain speed of 22 ft/s, this guarantees a fast and precise cut in any type of wood. It works with a 21V rechargeable battery (included). This standard pack includes two 21V rechargeable batteries for a working time of up to 120 minutes, which should be enough to cut the branches in your garden. Two chains are included (one is already installed) so you can have a spare in case you cannot sharpen it at some point.
Despite having a portable size, the powerful brushless motor does a great job for you to cut almost anything with relative ease. To make your work and experience even easier, the IMDU mini chainsaw uses an automatic lubrication system, so just add a little lubricating oil (included) and the mini chainsaw will take care of lubricating the different components correctly (so there is no need to manually lubricate the chain). By using a brushless motor, the IMOUMLIVE mini chainsaw can have a service life of up to 5 times longer compared to brands that use pure copper motors.
You can buy this item here on Amazon
We are influencers and brand affiliates.  This post contains affiliate links, most which go to Amazon and are Geo-Affiliate links to nearest Amazon store.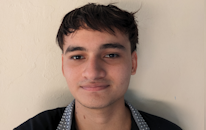 My name is Joel! I love to read, I go to university like most people my age.
In my free time I usually train boxing, I love music, I also know how to play the guitar and the harmonica.