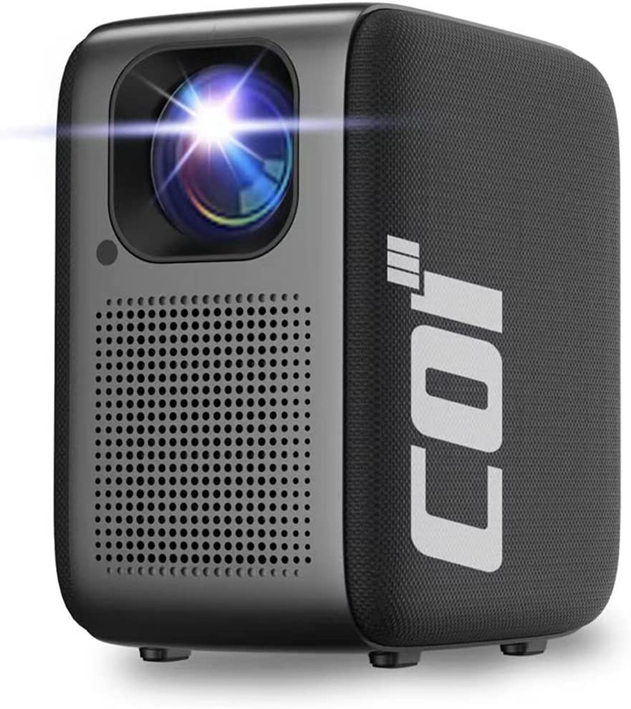 Looking for a good quality projector to turn your home into a cinema?
If you are one of those who love to watch movies and series, then surely, you usually go to the cinema frequently. Although going to the cinema is one of the most fun pastimes for most people, you don't always have the time to go. I know that everyone has ever dreamed of having their own home theater and may think that you need a lot of money to achieve that, but the truth is that projectors have become popular in recent years, they are great and have amazing technology. Projectors are no longer only used in lectures or at school, many projectors include an Android operating system that allows you to project the image of applications such as Netflix.
As I mentioned earlier, some projectors include an operating system, which means that you can project the image of applications such as Netflix, Amazon Prime Video, and other similar applications. Projectors that don't have an Android operating system don't allow you to project the image of the apps that I mentioned above, so you should be careful before buying a projector (you can still do this if you buy a TV stick separately). Projectors with an operating system installed are not as expensive as most people think, and they usually offer significantly better image quality compared to cheap projectors.
The COI projector is a great option to consider if you are looking to turn your home into a cinema, but without spending thousands of dollars. This is a projector available at an incredible price, but the specs and picture quality make you great value for money It is easy to use and best of all, it uses the Android TV operating system. Next, discover the most interesting features of this product.
Features of the COI projector
One of the main features of this projector is that it can reproduce an image in 1920 x 1080 natively, which guarantees a real HD image unlike other brands. The COI projector uses 400 lumens, which is enough to get a super sharp image and shines so you can enjoy your favorite movies and series in the best way. Although this projector has can project a 1080p image natively, it can also seamlessly support 4K for unbeatable image quality. The ANSI technology used in the 400 lumens provides image corrections that greatly improve your experience, this is not usually available in most cheap projectors.
Another feature of the COI projector is that it has the Android TV 9.0 operating system installed, which means that you can install thousands of applications, and best of all, you can project the image of most applications such as Netflix or Amazon prime In addition to the Android TV, you can use the physical ports to connect a PS4, PS5, Xboxlaptop, and any device that works with HDMI. You can also find a USB port to connect other devices such as a TV Stick. All these features allow you to project your devices on a giant screen up to 200″.
Bluetooth 5.1 and wireless connection
Although this projector is designed mainly to be able to use the applications of the Android TV does not mean that you can not connect your cell phone or laptop wirelessly. With the improved Bluetooth 5.1 technology you can connect your Android or Apple phone without any problem. All of these features are amazing when you consider that other projectors could cost more than twice as much, so this projector offers you great value for money. Something I don't mention is that the lifespan of the COI projector is 40,000 hours, this means it could last up to 27 years with an average usage of 4 hours a day. Finally, you should know that a friendly 3-year warranty is included.
You can buy this item here on Amazon
My name is Joel! I love to read, I go to university like most people my age.
In my free time I usually train boxing, I love music, I also know how to play the guitar and the harmonica.